Severe Weather Likely After Midnight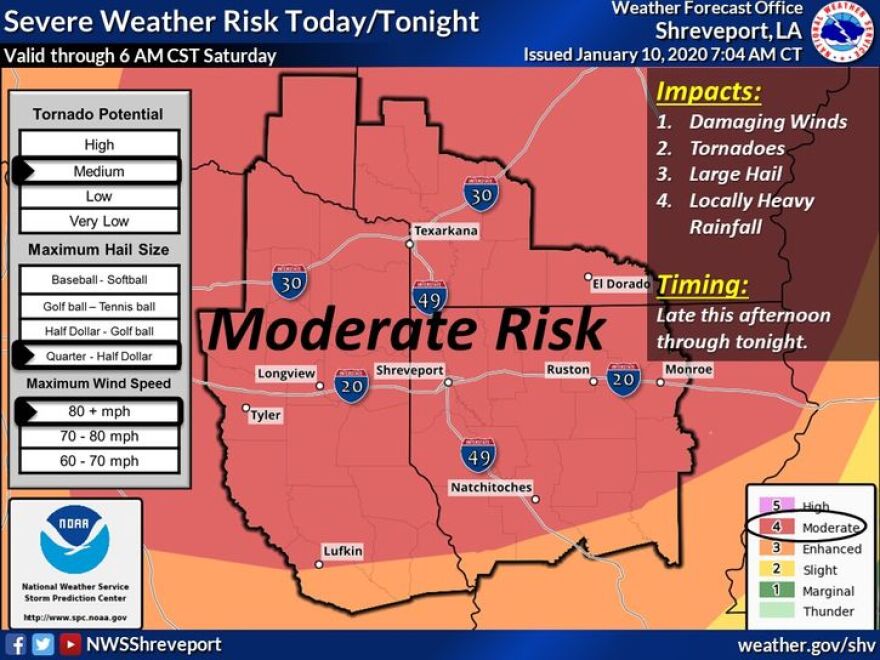 Forecasters are warning of hurricane-force wind gusts and hail across the region as a potent storm threatens to spin up tornadoes and drench Louisiana and Arkansas with heavy rains up to 3 inches. The storm system will form a squall line in Texas and move into North Louisiana after midnight. The National Weather Service says wind gusts could top 80 mph — the speed of a Category 1 hurricane.
Take time now to prepare. Have multiple ways to recieve weather warnings including a battery power radio tuned to 90.3 KEDM Public Radio.