LA Opera Celebrates "Valen-Gras" with Selections from "The Merry Widow"
The Louisiana Opera is having a "Valen-Gras" party Friday, February 9. The "celebration of the season" features food, dancing, and selections from the operetta The Merry Widow.
The performance brings professional vocalists to the Northeast Louisiana region and spotlights members of the University of Louisiana Monroe faculty and Opera Chorus. Corey McKern, Betsy Uchkrat, and Tyler Smith are frequent guests to the LA Opera stage and are performing the character roles, along with Northeast Louisiana residents Claire Vangelisti, Julian Jones, and Hunt Neely. Richard Seiler is providing the orchestration at the piano. The ULM Opera Chorus is comprised entirely of students studying opera at ULM.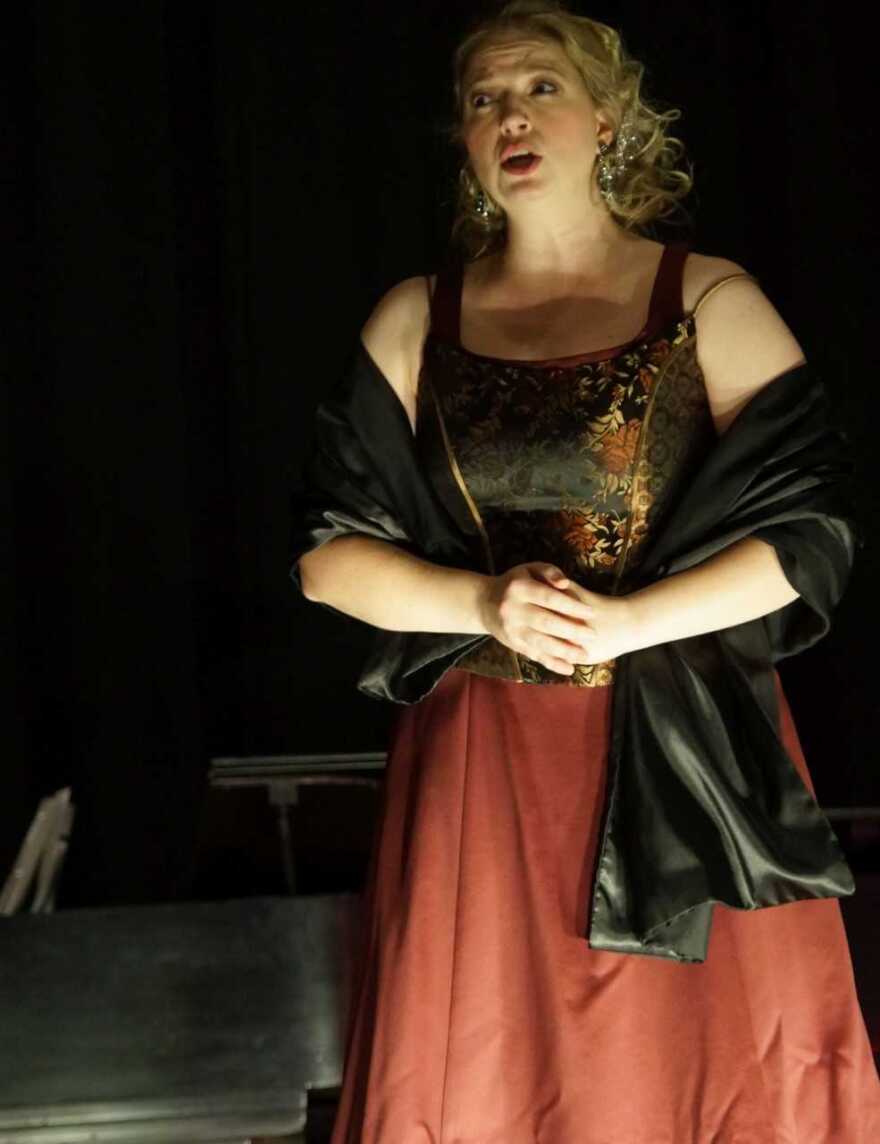 Jeffrey Peterson of Baylor University is conducting the opera, which is being performed in English. Desserts are being served by Clélie Stone, a chef from the Bastrop region, as well as wine and champagne. Margaret Hall provides the costumes, and Steven Burnside is running the technical support.
This is the seventh season of the Louisiana Opera, an organization whose goal is to support and produce top-quality professional opera in Northeast Louisiana, specifically in conjunction with the University of Louisiana at Monroe. "Opera has changed quite a bit, especially the performance aspect of it," says Dr. Mark R. Clark of LA Opera. "It used to be a 'stand-and-sing' exercise, but now the acting and audience involvement are much more important."
The Louisiana Opera is having a "Valen-Gras" party Friday, February 9 at 7 p.m. at Monroe's Ouachita Grand Plaza Ballroom. Tickets are available Fiesta Nutrition Center. More information is available at 318-342-3247.