Latest Unemployment Numbers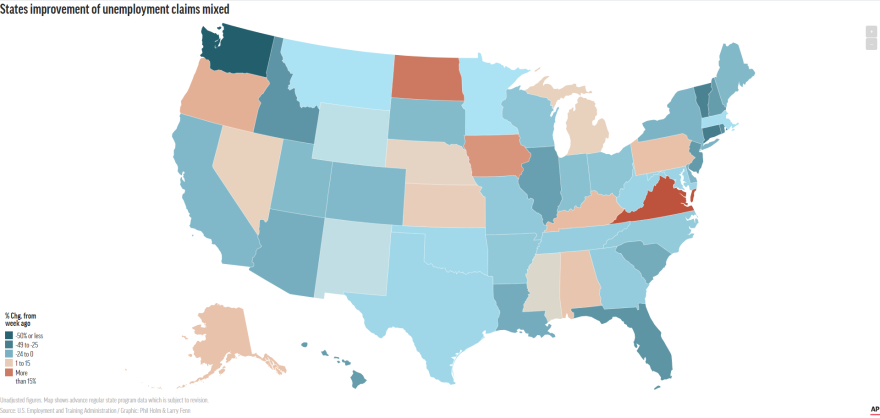 Roughly 2.1 million people applied for U.S. unemployment benefits last week, a sign that companies are still slashing jobs in the face of a deep recession even as more businesses reopen and rehire some laid-off employees.
About 41 million people have now applied for aid since the virus outbreak intensified in March, though not all of them are still unemployed.
National Unemployment Claims (Chart): Seasonally adjusted weekly unemployment claims for the entire U.S. since the year 2000.
Localized State by State and National Unemployment Insurance Claims National seasonally adjusted number of claims, national and state total claims before adjustment and the state unadjusted four-week moving average Updated today with new data
US States Weekly Jobless Claims (Map): US state map shows the percent change in unemployment claims over the past week from the previous week. Also included are total claims from past week, the average 30-day number of claims and the change from one year ago. Updated today with new data